Police Officers Beat Up Health Worker During Curfew Hours
kenyans.co.ke 04/21/2020
A family in Kisii County is seeking justice after a medic, who is their kin, was attacked by security officers.
The medics father, Hezron Omayio, narrated that his son, James Atogo, was attacked while he was headed home.
Omayio stated that his son, a Kisii Municipality Public Health Officer, was delivering drugs to a patient during curfew hours when the incident took place.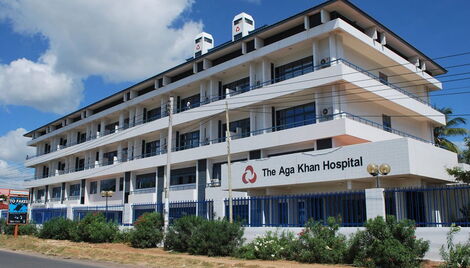 The Aga Khan Hospital located in Kisumu
Facebook
Further, the medic's father alleged that his son was not given time to explain why he was out at the time.
"Good Samaritans rushed him to Nambale Health Centre and he was referred to Aga Khan in Kisumu."
Medical professionals and health workers are part of essential service providers that are exempted from the 10-hour curfew that begins at 7 pm and ends at 5 am.
The incident took place days after Kenyatta National Hospital CEO Dr Evanson Kamuri warned Kenyans against being hostile towards health workers.
Specifically, Kamuri stated that some Kenyans visiting quarantine facilities were physically abusing health workers.
"Let us start behaving especially for some of the people who are going into the quarantine facilities, they are becoming hostile even to the workers.
"Some of the workers have been physically abused by some of you out there," Kamuri stated.
He warned the abusers, stating that health workers were putting their lives on the line and they needed to be respected.
Kenyatta National Hospital acting Chief Executive Officer Evanson Kamuri addresses the media on May 31, 2019
Daily Nation