Barcelona Evening Transfer News Headlines - June, 25.
Sport_For_All 06/25/2020
Barcelona to Offer Coutinho to Tottenham For PSG Transfer Target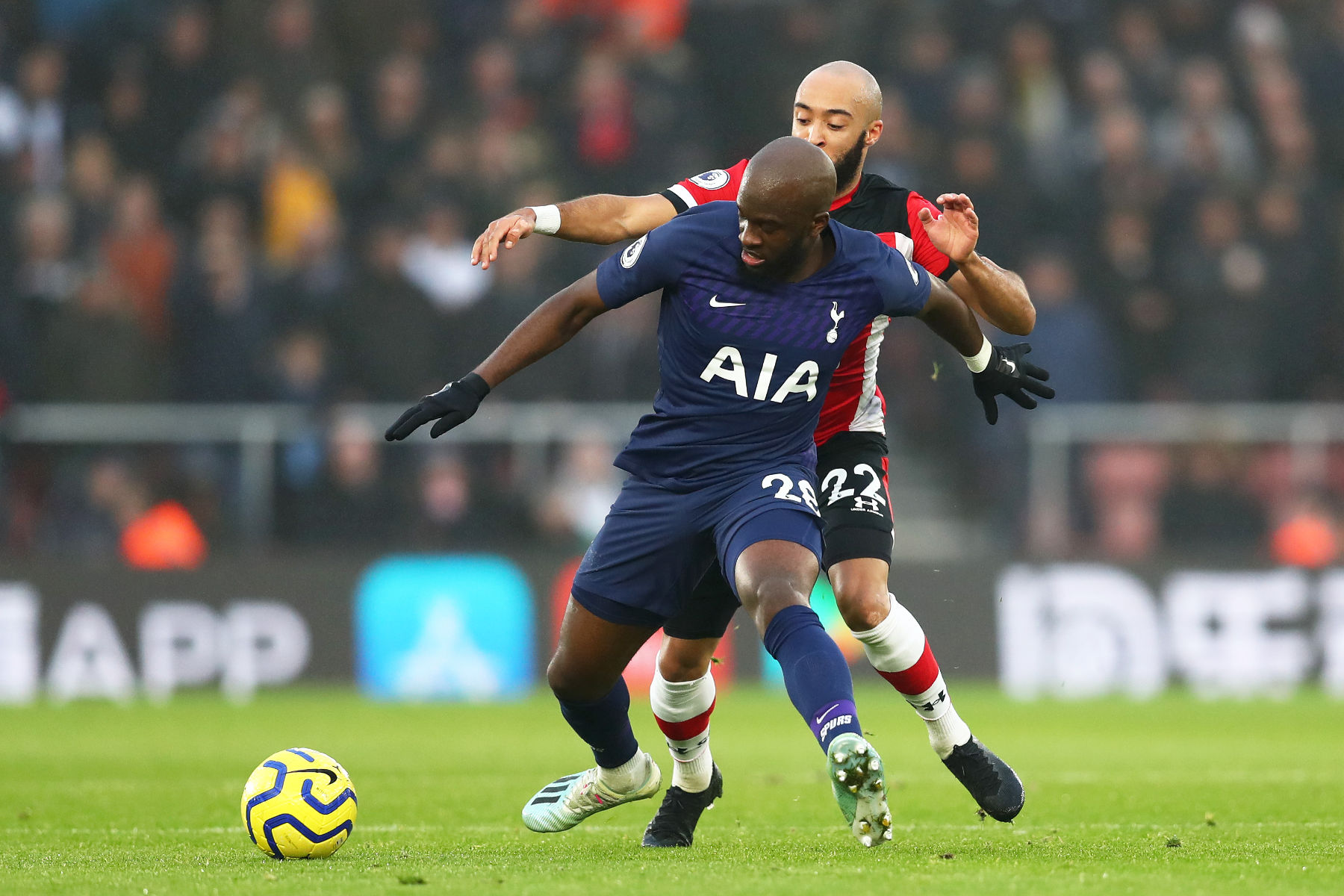 View pictures in App save up to 80% data.
Tanguy Ndombele's playing days at Tottenham Hotspur appear to be coming to an end as ESPN reports that the Frenchman refuses to play for manager José Mourinho.
In 2019, Spurs paid a club-record €62 million to sign Ndombele from Olympique Lyonnais, but the Frenchman has not seen consistent playing time in North London and the disagreement with Mourinho could benefit Paris Saint-Germain and FC Barcelona who are reportedly interested in signing him.
According to The Independent, cash-strapped Barcelona can only sign Ndombele if the deal involves a player swap with the Catalan club willing to part ways with either Philippe Coutinho or Nelson Semedo.
Spurs would prefer to recoup as much of the €62 million they shelled out for Ndombele, especially in the age of the coronavirus, so if PSG were to offer a loan with an option to buy clause (similar to the Mauro Icardi deal), perhaps that would be a more enticing deal for the Premier League side.
The Athletic reported last month that Tottenham "have no intention of selling [Ndombele]" and that they would prefer to hold onto the player. That was before the relationship between the player and Mourinho deteriorated. If things are truly beyond repair, this is a chance for PSG to take advantage and sign a quality player to favorable terms.
Want more PSG? Visit the PSG Talk Podcast Network page and subscribe to PSG Talking, The 1970, and 24th & Parc.
Transfer news / Barcelona and Juve agree swap deal for Arthur and Pjanic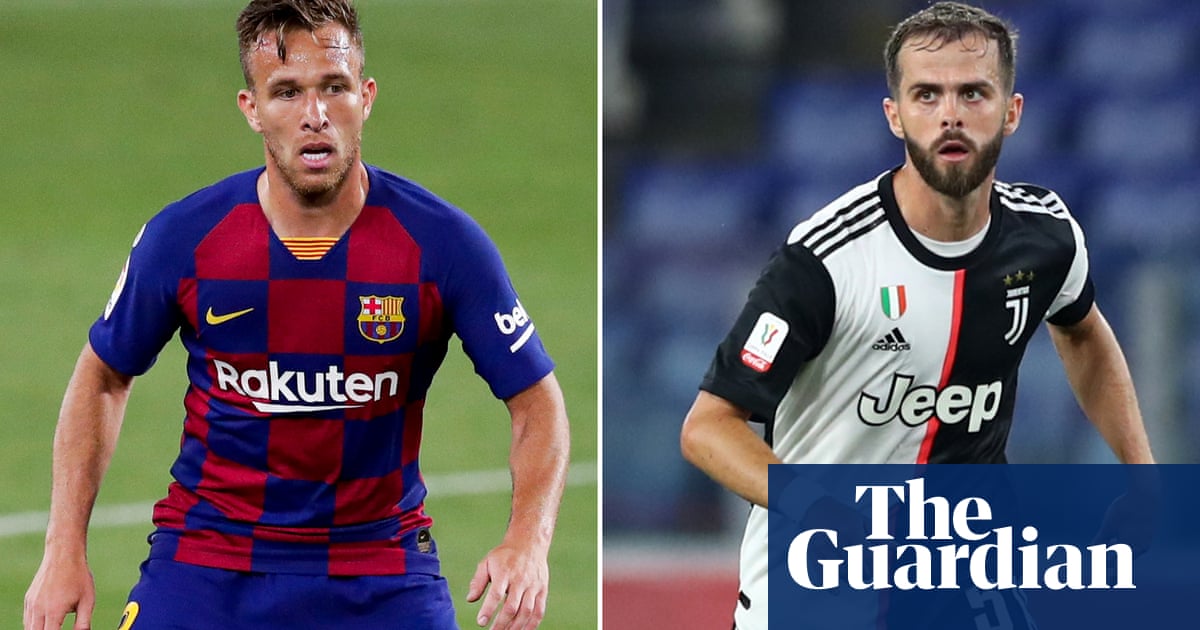 View pictures in App save up to 80% data.
Barcelona and Juventus have agreed a swap deal for the midfielders Arthur and Miralem Pjanic, with the Serie A champions also paying €10m (£9m).
Arthur, the 23-year-old Brazilian, had been reluctant to move, initially wanting to stay at the Camp Nou, but Juventus convinced him. The deal values Pjanic at €60m plus add-ons and Arthur at €70m plus add-ons.
Both players have to complete medicals and final details are to be ironed out but Arthur has agreed a deal at Juventus until 2025 while Pjanic has been offered a contract to 2024.
Arthur joined Barcelona from Grêmio in the summer of 2018 and has impressed in spells but the Spanish side's willingness to let him go indicates that the hierarchy do not see him as a long-term solution in midfield. Neither can Pjanic be at the age of 30 but his experience and quality are undoubted.
Both clubs are still in the Champions League and any deal would not be concluded before the end of that tournament.
Predicted Barcelona XI for next season – Why the fans should be very fearful for the future
View pictures in App save up to 80% data.
For years we've become used to seeing an outstanding Barcelona team with various young stars trying to battle their way into the first team, but things are not looking good.
While Real Madrid have been hoovering up the best young talent from around the world, Barcelona have kept adding veteran after veteran and it's just not sustainable.
It sounds like finances are tight and we're not seeing many young players getting a chance to break through, so this likely starting XI for next season should set alarm bells ringing:
It's worrying that the only players that they can build around for the long term are ter Stegen and de Jong, with the rest of the team being over 30 or close to it.
Ansu Fati should force his way into the team soon and could become an important player, while we keep hearing that Riqui Puig has immense talent but we never get to see it.
It's possible that they are desperate to put experienced players around Messi for his final years and that's understandable, but it could become a big problem very soon.
Almost the entire team needs to be replaced and that's hard to do when they have no money and limited young prospects.
It certainly looks like Real Madrid are in the ideal position to dominate for years to come.
Juventus 'to compete with Barcelona and Inter Milan for Arsenal striker Pierre-Emerick
View pictures in App save up to 80% data.
Juventus are the latest club to enquire about the situation of Arsenal striker Pierre-Emerick Aubameyang, according to reports.
The Gunners captain, who is yet to agree a new contract at the Emirates, has also attracted interest from Barcelona, Inter Milan, Real Madrid and Manchester United.
But le10sport.com report that the Serie A champions are keeping tabs on the forward and have requested information about his availability.
The striker's current deal runs until 2021 and Arsenal run the risk of losing him for nothing if they are unable to convince him to agree new terms.
But the same report claims that the possibility of an extension remains open with the club still working on plans.
Barcelona and Inter Milan are the two teams to have been linked most strongly with the Gabon international. This could depend on the future Inter's Lautaro Martinez, who is linked with a move to the LaLiga side.
Should he join the Catalans, Antonio Conte's side could seek to recruit Aubameyang as a replacement but the Italian club would struggle to meet the forward's wage deamands.
View pictures in App save up to 80% data.
Mikel Arteta said last week that he was 'pretty positive' that the Gunners could reach an agreement with the 30-year-old despite interest from elsewhere.
Aubameyang has 20 goals in all competitions this season and is vital to Mikel Arteta's hopes of competing for a place in the Premier League's top four next season.
The club announced David Luiz had signed a one-year contract extension on Wednesday while Cedric Soares and Pablo Mari made their loan moves permanent.